Used SUPs
Used Inflatable SUP Boards In Stock:
NRS has been making quality inflatables for over 40 years. Now we make the finest inflatable SUP boards in the marketplace. The above used boards may have been used in store displays, demo events or possibly a customer return. Any used raft listed here will have a full description and specifics about condition. We'll also include photos of any patches, modifications, as well as a specified warranty period.
Not finding what you want? Look below for some other great options.
NEW Inflatable SUPs In Stock: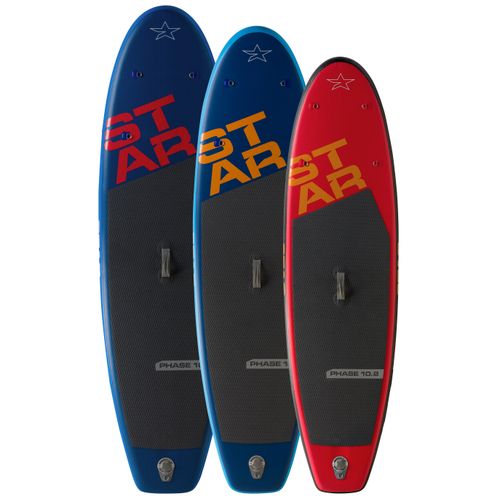 Sale
STAR Phase Inflatable SUP Boards
On Sale:
$615.20–$639.20
$769.00–$799.00
Available Sizes: 10.2, 10.6, 10.8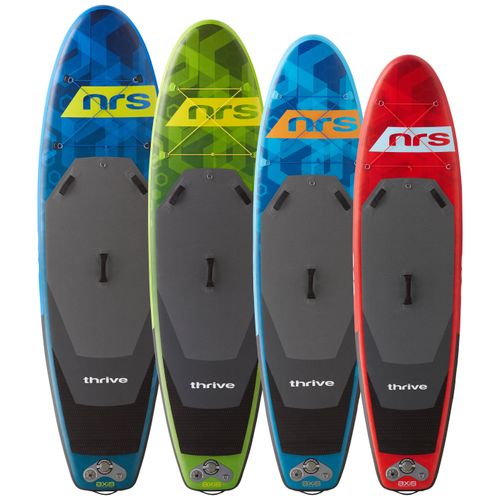 Sale
NRS Thrive Inflatable SUP Boards
On Sale:
$796.00–$1,036.00
$995.00–$1,295.00
Available Sizes: 10.3, 10.8, 11.0, 9.10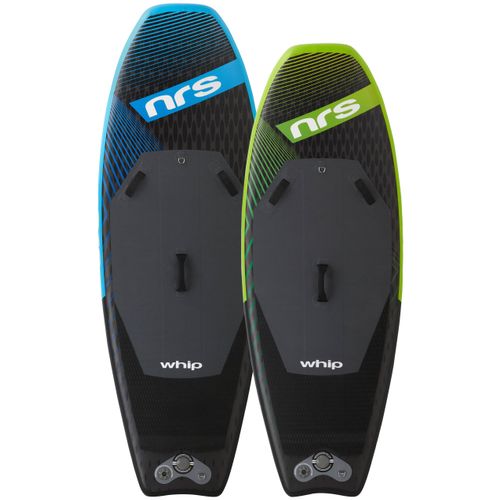 Sale
NRS Whip Inflatable SUP Boards
On Sale:
$876.00–$916.00
$1,095.00–$1,145.00
Available Sizes: 7.8, 8.4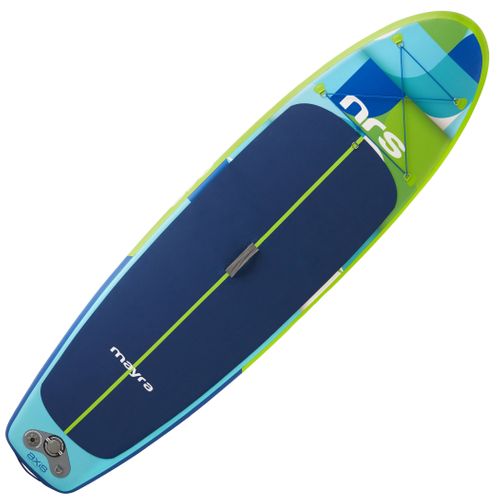 Sale
NRS Mayra Inflatable SUP Board
On Sale:
$876.00
$1,095.00
Available Sizes: 10.4
How to Evaluate Used Inflatable SUPs from a Third Party:
Here are some things to check out before buying a used SUP from an outside party.
The board should have a Hull Identification Number. Follow the links to find the manufacturer and date of manufacture.
If the owner doesn't know the board's history, and it's an NRS board, you can check with us to see if it's in our database.
Make sure it holds air. Inflatable SUP boards operate at pressures up to 20 psi. If at all possible, inflate the board up to the manufacturer's maximum recommended pressure and spray it down with soapy water looking for leaks.
Look the board over for any peeled-up D-ring patches or the deck pad. Something like this isn't necessarily a deal breaker; we can advise you on adhesives for regluing.
Check on the fin attachment points. Make sure they are intact and able to accept fins.
Manufacturers have used a wide variety of valves in these boards. Unfortunately, some of them don't offer repair parts and valve adapters, so beware. We have a variety of high-quality valves with identifying descriptions.
We also carry a wide variety of SUP paddles, pumps and accessories to increase your enjoyment of the sport.
Filter